In 2015 Imerys acquired the PCC (Precipitated Calcium Carbonate) division from Solvay. This organization has now been integrated into Imerys Carbonates.
While we are now signing a new contract with Imerys Carbonates division the range of PCC will also be included. PCC is very pure calcium carbonate with small particle size.
With these products there are interesting opportunities in paints, sealants and PVC products
During 2016 ACM had a turnover of 85,3 MSEK, which is and increase by 15.6 % compared to 2015. The increased sales is partly related to the company expansion in France and Belgium.

Another strong contributing factor is the positive development for the business with the Swedish Paper Industry during 2016. In 2013 and 2014 the paper department had weaker years. After that the trend has reversed and 2016 was the best year for our paper department in several years.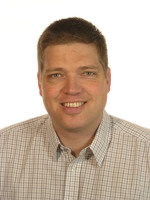 Emil has been with ACM now for four years and over the last year been the overall Sales Manager for the company. He has proven during his time with ACM that he has the ability to manage and develop the company further.

Through the leadership of Emil ACM will continue to focus on developing our business. Through enhanced cooperation with customers and suppliers ACM will continue to grow sales and will always be looking for new applications.

We wish Emil success in his new position!

Tommy Petersson and Bengt Wigermo
Owners