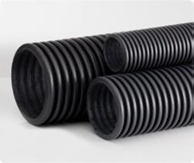 Imerplast is a unique product range of polyolefin compounds. It's based on a mix of recycled PE and PP that has been engineered for performance.

The first few years the product range has targeted the twin wall piping and wood plastic composite markets. The twin wall range has been further developed over the years to be able to target a greater share of applications in twin wall piping.

Recently Imerys launched Imerplast grades developed for injection moulding applications. This further increases the opportunities with Imerplast, with a recycled based material that in many application is able to replace both virgin PE and PP.

This offers great opportunities for injection moulders and pipe producers to improve the sustainability profile of the company. Feel free to contact us for more information!"

ACM supplies chemicals with added value. In addition to added value from secure supply, application support, problem solving and emergency support, we also provide tailor made training for our customers' operators.

With our long experience of wet end chemistry and water treatment as foundation, we help customers to develop both experienced and newly hired staff to control their processes. It covers the chemical function, but also how the chemistry affects the processes. We also talk about how the effects can be used by adaptation of machine parameters and other process settings.

The chemistry is often seen as something abstract that is difficult to grasp and manage. We also do an analysis together with the customer of the needs for development of their staff. Therefor each training is adapted to the application and level of knowledge in the specific case. The focus isn't chemical formulas but practical usage and handling of the chemicals we supply and the effect of the dosages to different applications.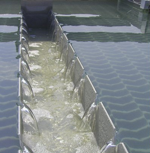 We have a new range of polymers designed for water treatment and sludge dewatering. We are now visiting our customers in the countries we are active and carry out lab studies. So far we have seen very positive and promising results in lab scale which now also generated a number of full-scale trials. The products have shown stronger flocculation, cleaner filtrate and better drainage.

The product range is called FlocStar® 2421 P NS - 2427 P NS.